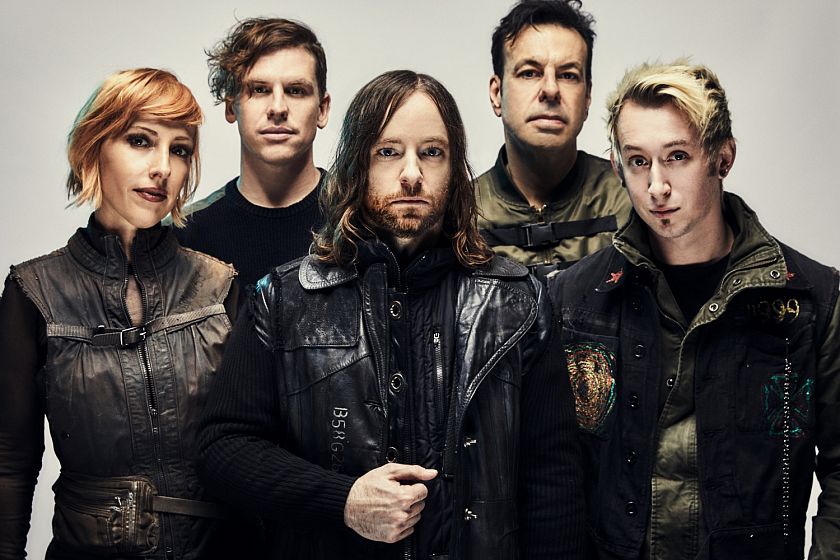 All Good Things
All Good Things
All Good Things creates cinematic epic rock that celebrates the underdog, lifts the fallen, and all out gloats in victory.
Pairing post apocalyptic pump-up rock with powerful lyrics, AGT crafts a massive, bombastic sensory assault of anthemic heavy rock, summoning vistas associated with gaming or blockbuster movies.
In a masterful feat of reverse-engineering, the LA-based collective has become a potent musical force in the opposite fashion from how most groups get their start. "We were just having fun writing monster rock songs that got us hyped, hoping they might get used in games and movies," says Dan Murphy (vocals, guitar).
AGT has since been featured in thousands of TV shows, games, films and ads worldwide. When music started being released online, increasing numbers of dedicated fans fell in love with the fist-pounding, high-energy rock anthems and demand grew. "That's when we said 'Wow, people are really into this,'" says Andrew Bojanic (guitar, vocals). "The music is inspirational and motivational," adds Liz Hooper (bass, keyboards, vocals). "Our fans kind of honed that whole aesthetic, theme and imagery just with their feedback."
AGT's relationship with their fans is fully apparent on their forthcoming album, an epic collection tied around a common theme of surviving the apocalypse. It was inspired by the many games and films that AGT have placed their music, paying homage to the escapism those worlds provide listeners, one that's more important today than ever