2022 Lineup
LINEUP ANNOUNCEMENT COMING SOON.
SIGN UP FOR THE MAILING LIST TO BE THE FIRST TO KNOW!
You will experience 45+ shows across 5 stages including the Lunasea Beach stage from our soon-to-be announced lineup (with most bands playing multiple sets!) as well as unique artist-hosted activities during this history-making event. In addition to the onboard party, we'll spend a day with headlining acts performing seaside at Lunasea Beach for a full day private island music festival in Harvest Caye.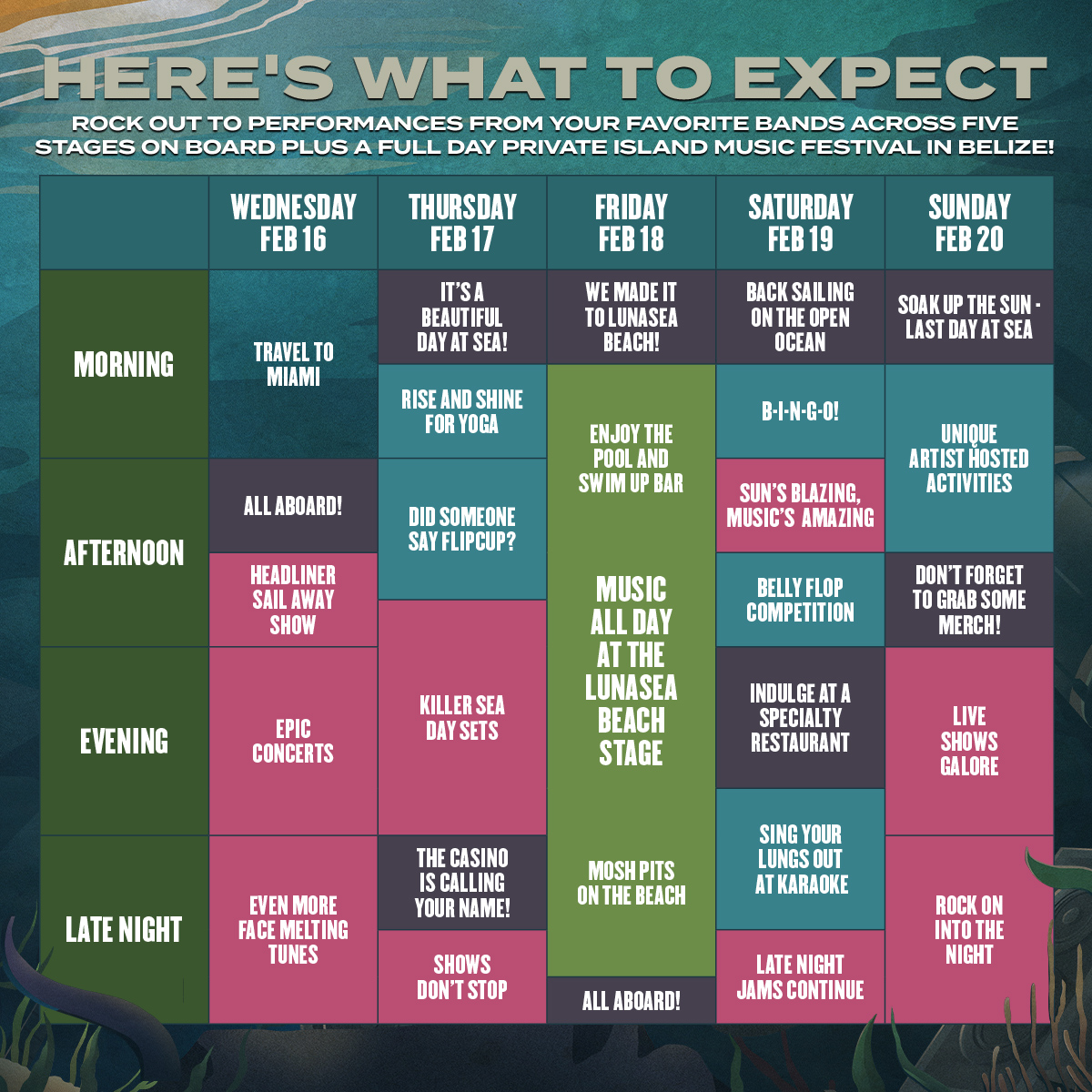 *Above graphic for example purposes only. The full detailed schedule will be announced closer to sailing.
I want updates as soon as they're announced!