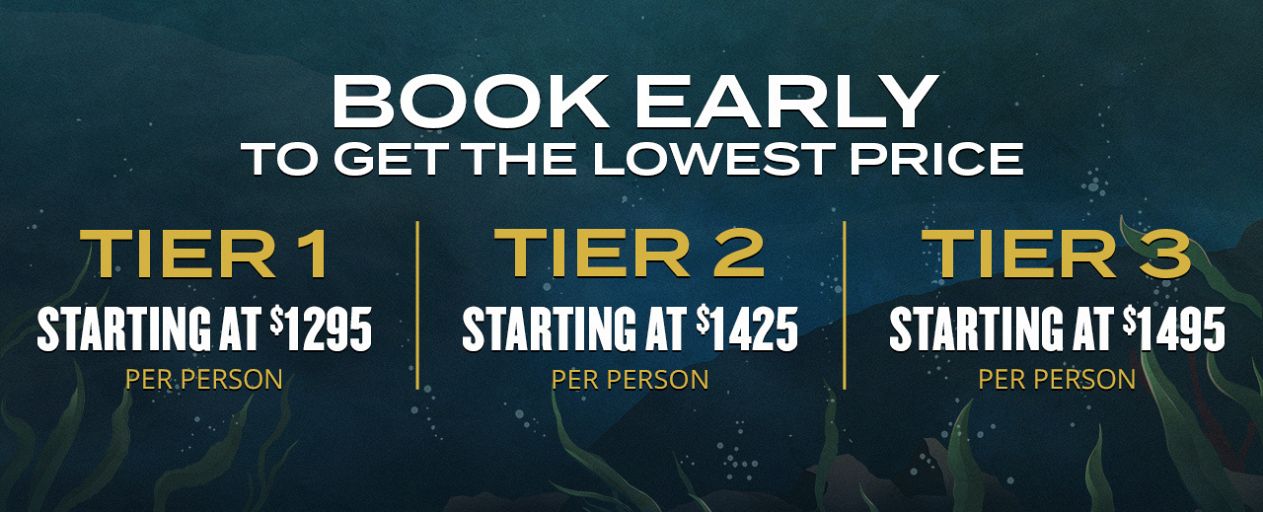 Pricing & Availability
TIER 1
Purchase early to get the lowest price. Tier 1 prices starting at $1295 per person, Tier 2 starting at $1425 per person, and Tier 3 starting at $1496 per person. Pricing subject to increase based on cabin availability.
* The rates shown for Single Guests include a small discount for single occupancy.
The prices do not include daily onboard service charges.
This event is sold in USD and all transactions will be charged as USD. Currency conversion is shown for example purposes only. All payments will be processed as USD and are subject to your bank's exchange rate at the time of each transaction and are also subject to any foreign transaction fees of your bank.
What Will I Owe If I Book Today?
Automatic Monthly Billing
( per person)
due at booking
additional monthly payments
-

total cost
Deposit Now, Pay Later

total cost